The human immune system is made of complex biological structures and processes. It is our defense against external invaders, like viruses and bacteria. If the immune system is weak, the human body will fail to operate normally and will eventually die. Meditation is a holistic approach to strengthening the immune system, and scientific data prove the positive effects of meditation on the body and mind. Here are 5 key things you should know: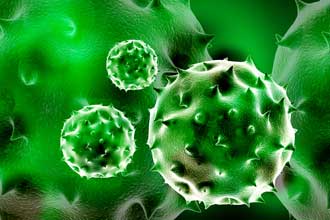 1. Meditation boosts antibodies. A recent study confirmed that, after given weekly meditation
training for 8 weeks, 48 biotech workers had significantly higher levels of antibodis than the control group, their coworkers, as well as higher levels than before the study. Best known for neutralizing foreign ag
ents like viruses and bacteria, antibodies are paramount to a healthy immune system, thereby making meditation a frontrunner for the immune system's best exercise award.
2. Meditation melts away stress. Meditation, through its ability to undo the damage caused by daily stress, is your immune system's greatest ally. When you focus in meditation, you release stressful thoughts and remove yourself from the daily pressures and demands on your body, mind, and emotions. This creates a more positive state, increasing oxygen uptake and blood flow, while allowing feelings of relaxation, love, trust, and well-being to permeate.
3. Meditation stimulates immune system brain-function regions. Meditation increases electrical activity in the prefrontal cortex, the right anterior insula, and right hippocampus; all parts that control positive emotion, awareness, & anxiety. These are also the areas of the brain which act as a command center for your immune system, and when stimulated, make the immune system function much more effectively. A fortified immune system wards of all would-be invaders.
4. The immune system is intimately linked to thoughts. Since your immune system, for reasons unknown, responds to both negative thoughts and positive thoughts, meditation creates the perfect environment for the immune system to flourish. This means better health, more energy, and greater happiness. In case you didn't know, these are the ingredients for a wonderful and productive life.
5. Everyone wants to be happy and healthy. Is it such a surprise that happiness and health are intertwined? Through meditation, you increase your health by increasing your happiness, reducing stress, and stimulating your brain to activate your immune system. There are no surgeries, pills, or magical potions which can do all that, which is why meditation is your key to a strong immune system.