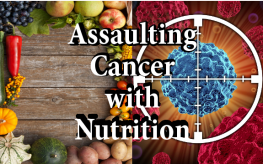 Natural killer cells are white blood cells (lymphocytes) that seek out and kill cancerous or otherwise mutating cells that can harm the body. Also known as NK cells or just K cells, these natural killer cells are a natural part of our immune systems. Considering that 1/3 of the population is expected to get cancer in their lifetime, it would behoove us to boost our body's natural ability to reduce cancerous tumors and virally infected cells. Below you will learn how to boost natural killer cells naturally.
Killer cells are cytotoxic – that means that they are bad for a cancer cell, and good for us. Small granules in a killer cell cytoplasm contain proteins called perforin and protease (granzymes) that help to kill unwanted, or diseased cells.
"New findings show that natural killer (NK) cell activity is modulated by exogenous (including dietary) and endogenous ligands for the aryl hydrocarbon receptor (AHR). AHR was found to be mainly expressed by conventional splenic NK cells following cytokine stimulation."
Numerous studies point out how various foods or substances can naturally activate our immune system's natural killer cells to assault cancer cells. One example is how sea cucumber, found to kill 95% of various cancer cells, can activate NK cells. Other research points to turkey tail mushroom for increasing the number of natural killer cells and their function activity after ingestion. (Takeaway: utilize sea cucumber or turkey tail mushroom to boost NK cells. Those are ways 1 and 2).
Here are a few easy ways to boost our naturally occurring killer cells so that we can fight one of the biggest diseases of all time:
3. Take More Vitamin C – This vitamin is not only good for fighting colds and flu, but it boosts the activation of both T-cells and NK cells so that your immune system has extra armor to protect you against a host of diseases, including cancer. The Journal of Immunology confirms that ridiculously high doses aren't required. Just 1000 mg a day can help boost the immune system.
4. Get Your Daily E – In addition to boosting the production of killer cells, vitamin E also supports the making of B cells – also utilized by our immune systems to produce antibodies and kill bacteria. You can get the recommended 60 mg a day from nuts, grains, seeds and vegetable oils. Further, vitamin E intake lowers the risk of heart disease.
5. Eat Your Beta Carotene – As the name suggests, this important vitamin found in carrots can help boost killer cells as well as helper T-cells so that your immune system can fight a number of diseases. Foods full of beta carotene include sweet potatoes, kale, turnip greens, spinach, dried herbs, and mustard greens, just to name a few.
Preventing cancer may be as simple as eating whole, natural foods. Who knew?
Spirulina Enhances Anti-Cancer 'Natural Killer Cell' Abilities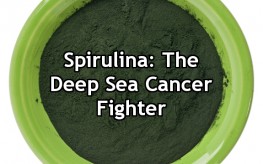 "Natural killer cells" sound like cells you don't want to run into in a dark alley. Well, if you're a tumor cell or a virus, that's true. These cells have unique abilities to recognize foreign invaders in the body and eradicate them. Recent research indicates spirulina, an algae found largely in fresh water, is able to activate these cells and use them to target tumors.
Spirulina is an ancient super-food, used for centuries as a natural medicine. It's good for your eyes, skin, blood sugar, and it's a cancer-fighter. A recent study from the Department of Microbiology and Immunology at Hokkaido University Graduate School of Medicine in Japan indicates spirulina's tumor fighting abilities may come from its ability to boost "natural killer cells".
"Oral administration of hot-water extract of Spirulina, cyanobacterium Spirulina platensis, leads to augmentation of NK cytotoxicity in humans. Here, we applied to syngeneic tumor-implant mice (C57BL/6 versus B16 melanoma) Spirulina to elucidate the mechanism of raising antitumor NK activation…Spirulina and BCG-cell wall skeleton synergistically augmented IFN-gamma production and antitumor potential in the B16D8 versus C57BL/6 system. We infer from these results that NK activation by Spirulina has some advantage in combinational use with BCG-cell wall skeleton for developing adjuvant-based antitumor immunotherapy."
The researchers implanted tumors into mice. They then administered spirulina orally and watched the mice for molecular signals. As they watched, the mice went through changes indicating killer cell activation. The implanted melanoma cells slowly regressed under the fire of these killers, until they annihilated the entire tumor.
As NaturalNews reports:
"Molecular communications with in vitro bone-marrow-derived dendritic cells showed further natural killer cell activation properties that were derived from the oral spirulina treatments. Furthermore, through studies of cellular communication, the researchers noted that spirulina enhances NK activation against tumors through one specific pathway in the mice. A specific immune cell also worked in coordination with spirulina to exert synergistic antitumor activity. This BCG cell wall skeleton worked with spirulina to boost IFN gamma production, strengthening antitumor poten
tial. When the two are used simultaneously, natural killer cells increase down the specific MYD88 pathway, creating an antitumor immunotherapy advantage."
In addition to being a cancer-fighter, this deep sea superfood has numerous other benefits. It's rich in protein and nutrients, and it's a good source of antioxidants. It helps purify the blood and can aid in detoxing heavy metals like mercury and arsenic.
Beta-Glucans Boost Natural Killer Cells To Fight Cancer
Often used as medicine, beta-glucans are naturally occurring, biologically active polysaccharides that are found in the cell walls of mushrooms, algae, lichens, plants, and some bacteria. This matters because beta-glucans are also immunostimulating and boost the effectiveness of your body's own cancer-eradicating natural killer cells, or NK cells. Natural killer cells, according to one study on PubMed:
". . .are effector lymphocytes of the innate immune system that control several types of tumors and microbial infections by limiting their spread and subsequent tissue damage. Recent research highlights the fact that NK cells are also regulatory cells engaged in reciprocal interactions with dendritic cells, macrophages, T cells and endothelial cells. . .

NK cell manipulation seems to hold promise in efforts to improve hematopoietic and solid organ transplantation, promote antitumor immunotherapy and control inflammatory and autoimmune disorders."
As reported in an earlier article written by Mike Barrett, natural killer cells are white blood cells (lymphocytes) that seek out and kill cancerous or otherwise mutating cells that can harm the body. Considering that 1/3 of the population is expected to get cancer in their lifetime, it would behoove us all to boost our body's natural ability to reduce cancerous tumors and virally infected cells. 
Oyster mushrooms and shitake are especially anti-carcinogenic for their high levels of beta-glucans. These mushrooms have also been shown to help destroy cancer cells, specifically. While different mushrooms have different levels of these healthy polysaccharides, most have been proven to boost immunity and also to have cytotoxic effects on cancer cells (meaning they help to kill them).
"As immunostimulating agent, which acts through the activation of macrophages and NK cell cytotoxicity, beta-glucan can inhibit tumor growth in promotion stage too. Anti-angiogenesis can be one of the pathways through which beta-glucans can reduce tumor proliferation, prevent tumor metastasis. beta-Glucan as adjuvant to cancer chemotherapy and radiotherapy demonstrated the positive role in the restoration of hematopiesis following by bone marrow injury."
The Memorial Sloan Kettering Cancer Center recommends the use of Oyster mushrooms for their anti-tumor, antifungal, and immunomodulatory effects as well as their ability to lower hypoglycemic responses in the body. Shitake mushrooms are recommended by the American Cancer Society as well due to a compound called lentinin that can help halt cancerous tumor growth.