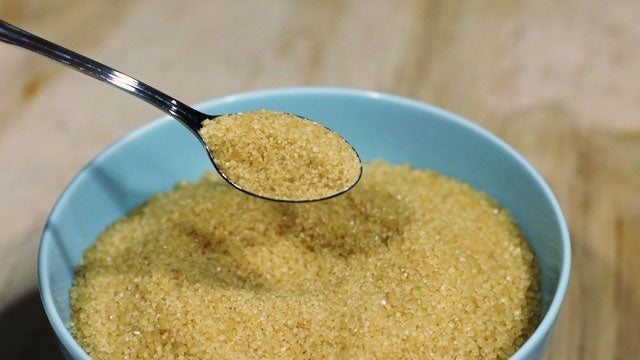 We consume an enormous amount of sugar, whether consciously or not, but it's a largely misunderstood substance. There are different kinds and different ways your body processes them all. Some consider it poison and others believe it's the sweetest thing on earth. Here's a look at the different forms of sugar, the various ways they affect you, and how they play a role in healthy—and unhealthy—diets.
The Different Types of Sugar
There are too many types of sugar (and, of course, sugar substitutes) to tackle in a high-level overview like this one, so we're really only going to look at the two (and a half) that you regularly encounter: glucose and fructose.
Glucose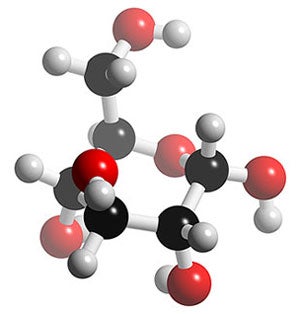 Glucose is a simple sugar that your body likes. Your cells use it as a primary source of energy, so when you consume glucose, it's actually helpful. When it's transported into the body, it stimulates the pancreas to produce insulin. Your brain notices this increase, understands that it's busy metabolizing what you just ate, and tells you that you're less hungry. The important thing to note here is that when you consume glucose, your brain knows to tell you to stop eating when you've had enough.
But glucose isn't perfect. There are many processes involved when you consume glucose, but one that occurs in your liver produces something called very low density lipoprotein (or VLDL). You don't want VLDL. It causes problems(like cardiovascular disease). Fortunately, only about 1 out of 24 calories from glucose that are processed by the liver turn into VLDL. If glucose were the only thing you ate that produced VLDL, it would be a non-issue.
Sucrose and High Fructose Corn Syrup (HFCS)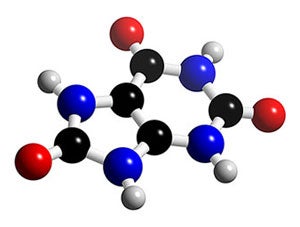 For our purposes, high fructose corn syrup (HFCS) and sucrose are the same thing because they're both highly sweet and they both contain a large amount of fructose. Sucrose is 50% fructose and HFCS is 55% fructose (which is high compared to normal corn syrup, but pretty normal when compared to cane sugar). The remainder of each is glucose, which we discussed above. In most cases, fructose is bad for you because of how it's processed by the body. Fructose can only be metabolized by the liver, which is not a good thing. This means a greater number of calories—about three times more than glucose—are going through liver processes and that results in a much higher production of VLDL (the bad cholestoral mentioned earlier) and fat. It also results in a higher production of uric acid and a lot of other things you don't want, which is believed to lead to fun stuff like hypertension and high blood pressure.
On top of that, fructose consumption negatively changes the way your brain recognizes your consumption. This is because your brain resists leptin, the protein that's vital for regulating energy intake and expenditure (which includes your keeping your appetite in check and your metabolism working efficiently). As a result, you keep eating without necessarily realizing you're full. For example, a soda containing high amounts of fructose (which is most non-diet sodas) will do little to make you think you're full even though you're taking in large amounts of calories. Your brain doesn't get the message that you really consumed much of anything and so it still thinks you're still hungry. This is a very, very basic look at part of how fructose is processed and doesn't even touch upon many of its other problems, but identifies the issue most people care about: fat production.
This isn't to say fructose is all bad. It does have a practical purpose. If you're a professional athlete, for example, it can actually be helpful. HFCS actually repletes your glycogen supply faster, which is useful when you're burning it off, so the use of HFCS in sports drinks actually has a practical purpose for those who can quickly burn it off. It's not so helpful for those of us whose life focus is not physical activity—unless we find ourselves in a situation where we need fast energy that we're going to quickly burn off.
Processed vs. Unprocessed Foods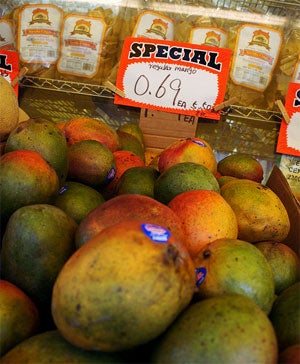 Fruit contains fructose, but as any food pyramid or suggested intake ratios will tell you, fruit is okay. How is that possible if fructose is almost always bad? This is because fruit, in its natural form, contains fiber. Fructose doesn't provide a satiety alert to let your brain know to tell you to stop eating, but fiber does this to a high degree. This is why you can eat fruit—despite the fructose content—without experiencing the same problems as, say, drinking a sugary soda. This is why fruit can actually be beneficial. The same goes for processed sugar. Sugar doesn't exist naturally as sparkly white crystals, but as a really tough stick called sugar cane. It isn't until you process the sugar can that you lose all the fiber it contains. Without the fiber, you only have the tasty but problematic part of the original food. That's why processed sugars can cause problems.
So why not keep the fiber (or at least some of it)? Because when you process food, you're not processing it for the purpose of eating immediately. Instead you're processing it to ship all over the country, or even the world. To do this, you obviously can't let the food expire or it will be useless when it arrives. Because fiber causes the food to go bad much faster, it needs to be removed.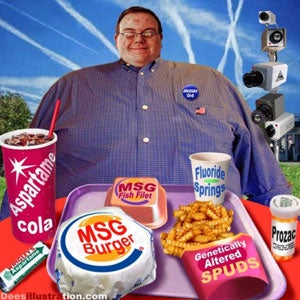 Additionally, many processed foods are even worse off because of their low fat content. Sure, low fat content sounds good, but just because you eat fat doesn't mean you retain it. Your body can efficiently process and excreted fat, so fat intake isn't a huge issue by default. Nonetheless, the past 40 years brought us a low-fat craze. Fresh food can still taste good without a higher fat content, but processing low-fat food makes it taste like crap. Companies understand this, and so they add a bunch of sugar (and often salt) to fix that problem. This process essentially exchanges fat your body can actually use for fructose-produced fat that it cannot.
These are the main reasons why processed food is often an enemy if you want to stay healthy. This isn't always the case, but it is far more likely than not. Check the sugar content on the back of every package of processed food you own or see at the grocery store and you'll see it for yourself.
Healthier Sugar Consumption
Okay, so some sugar isn't really bad for you but some sugar, like fructose in high amounts, is unhealthy. Since fructose is plentiful in many processed foods, how can you eat better and still enjoy the sweet things you like? What follows are some suggestions. Some require a bit of sacrifice and will be difficult—but more effective—and others are easy enough for anyone to incorporate in his or her diet. If you want to try and curb your sugar intake, be reasonable about what you can accomplish. Failure is a lot more likely if you try to pack in large amounts of change at once . When you cut back on anything slowly, it feels much easier and is more likely to stick.
Stop Drinking Sugared Beverages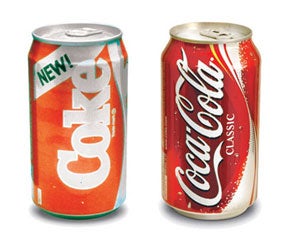 Of anything you can do, this is the most important. Fructose-heavy soda is remarkably problematic because, for reasons discussed above, you can keep drinking it while your body isn't recognizing your sugar intake—so your body remains hungry. On top of that, a lot of soda (Coke is a great example) contains high amounts of sodium. Why would you want salt in your soda? You wouldn't, but it makes you thirsty and prompts you to buy more soda to drink, so it's great for the companies that make it. It also makes you pee (as does caffeine if your soda has that) so you'll feel the need to drink more as well. This is masked by simply adding more fructose to the drink, which is another obvious problem.
All of that is bad, but what makes it so important to stop drinking soda is that you get absolutely nothing else with it. While other sugary items—such as a slice of cake or a donut—are no shining examples of nutrition, they at least contain some nutrients that will help to alert your brain that you're actually eating. Fructose-heavy soda won't do this, so it's best to just cut it out entirely. This is the hardest thing but the most important. Cutting it out will make it easier to stop eating too much sugar (or anything, really), because you'll be taking in far fewer calories that will go unnoticed by your brain.
What can you drink without issue? Water.
This may sound horrible to some people, but pretty much every other drink you can buy is a processed drink. This isn't to say you can never have another sugared beverage again, but the more you drink them the harder it will be to control your appetite. If you want to incorporate sugared drinks and alcoholic beverages into your diet, try consuming them 20 minutes after you've eaten. You can use this same trick for desserts. (More on this in a minute.)
Eat Fiber with Your Sugar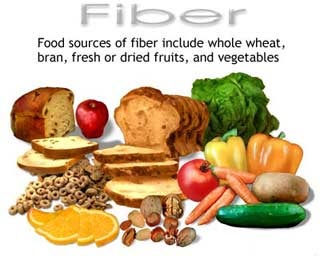 As previously mentioned in the section about processed and unprocessed foods, fiber is very necessary in curbing sugar intake. It does what fructose can't do, and that's alert you that you've consumed calories and you don't need to eat anymore. Basically, fiber and fructose need to work together. Fiber is fructose's unattractive but brilliant friend. Fructose makes up for fiber's lack of sweetness while fiber makes up for fructose's uselessness.
So how do you eat fiber with your fructose? Don't eat processed foods. Get your fructose from fruit or other sources that contain built-in fiber.
Avoid Processed Foods with High Amounts of Sugar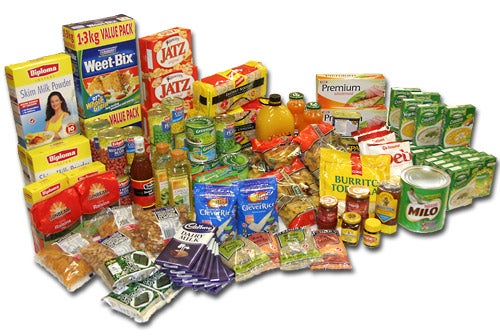 Cooking your own meals from unprocessed foods is almost always going to be a better option, but our busy lives make that difficult to accomplish for every single meal we eat. While avoiding processed foods altogether is a nice thought, it's not very realistic. If you're going to eat something processed, be sure to check the label for sugar content. If it is not a dessert food and the sugar count isn't negligible, you should probably avoid it. If it contains HFCS early on in the ingredient list (or at all, really), you should probably avoid it. Buy whole wheat breads that are actually whole wheat. Avoid pre-packaged dinners whenever you can. Buy foods with more fiber. They're likely to expire faster, which means more frequent trips to the grocery store, but that's a pretty minor sacrifice to make.
Keep Sugar Products Out of the House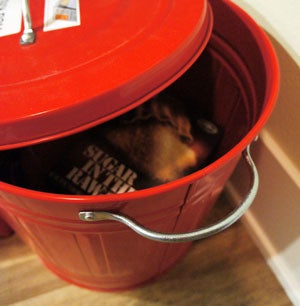 If you like dessert, don't keep it at home. This is obvious, but it's also one of the most effective options (you can't eat something you don't have). If you really want it, make yourself do a little work. Have dinner, and if you have a craving for dessert afterwards then go out and get some. Chances are it won't take more than 20 minutes for that craving to die, as you'll fill up and won't want to eat anything else. In the event it doesn't, go out and buy a reasonably-sized dessert. As long as you're not inclined to do this regularly, prolonging the decision to eat dessert should help you out.
If it is not in front of your face you can't eat it.